Tire Recycling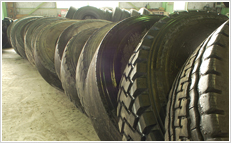 We have our keen wits about recycling of used tires
Used tires are usually collected by ordinary consumers, transportation companies, for example truck, bus and taxi, and tire shops, and then they are confided the collection of used tires to conveyance dealers. After that, they are reused as reuse, thermal recycling, and material recycling through intermediate treatment traders. We are turning our efforts to recycling and reusing resources, and trying to study technology herder and improving facilities.

Recycling with the latest technologies

Because of the latest technologies, the effective uses of used tires are getting wider.
We are very strict about managements not only for efficiency of working, but also the environmental preservation.
We have a pulverizer which can cut various kinds of tires.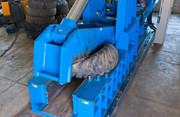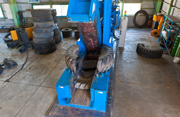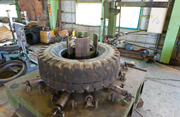 Our pulverizer is possible to cut maximum size tires, for example constructing(OR)and caterpillar, too.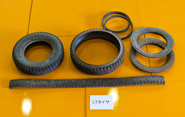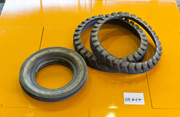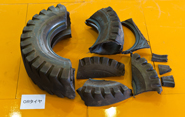 Also, it is able to cut into from 8 fragments to 32 fragments.