We aim for eco-friendly technics and recycling contributions.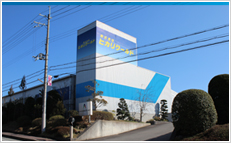 With more than 60 years' experience in the used tire market, we know a lot about recycling used tires.
Nowadays, the movement of nature preservation is one of the first priority matters on all fronts. Hikari World is working on environmental preservation with a cosmopolitan outlook. For responding desires of the era, we have been introducing the latest technologies, and raising the rate of thermal recycling and material recycling both, and contributing to stop depleting resources.
News
Nov.22,2011
Hikari World participated in the first environmental preservation fair in Gojyo city.
Nov.4,2011
Website Renewal
Sep.22,2004
Hikari World Co., Ltd. acquired the certification of ISO14001 on our environmental management system.
Our Techniques

Our pulverizer which produces thermal chips for fuel and primary materials of from 1mm to 3mm rubber chips became to be able to separate and remove metals in a tire more that 99%.

Since we have introduced a pulverizer, the possibilities of affective utilization of rubber chips are getting wider unlimitedly.

From 2t to 8t trucks are acting for collecting and shipping used tires and also industrial wastes.